We had over 26 people join us at La La Land Kind Cafe to discuss the basics of Universal Basic Income.
Just look at this beautiful photo.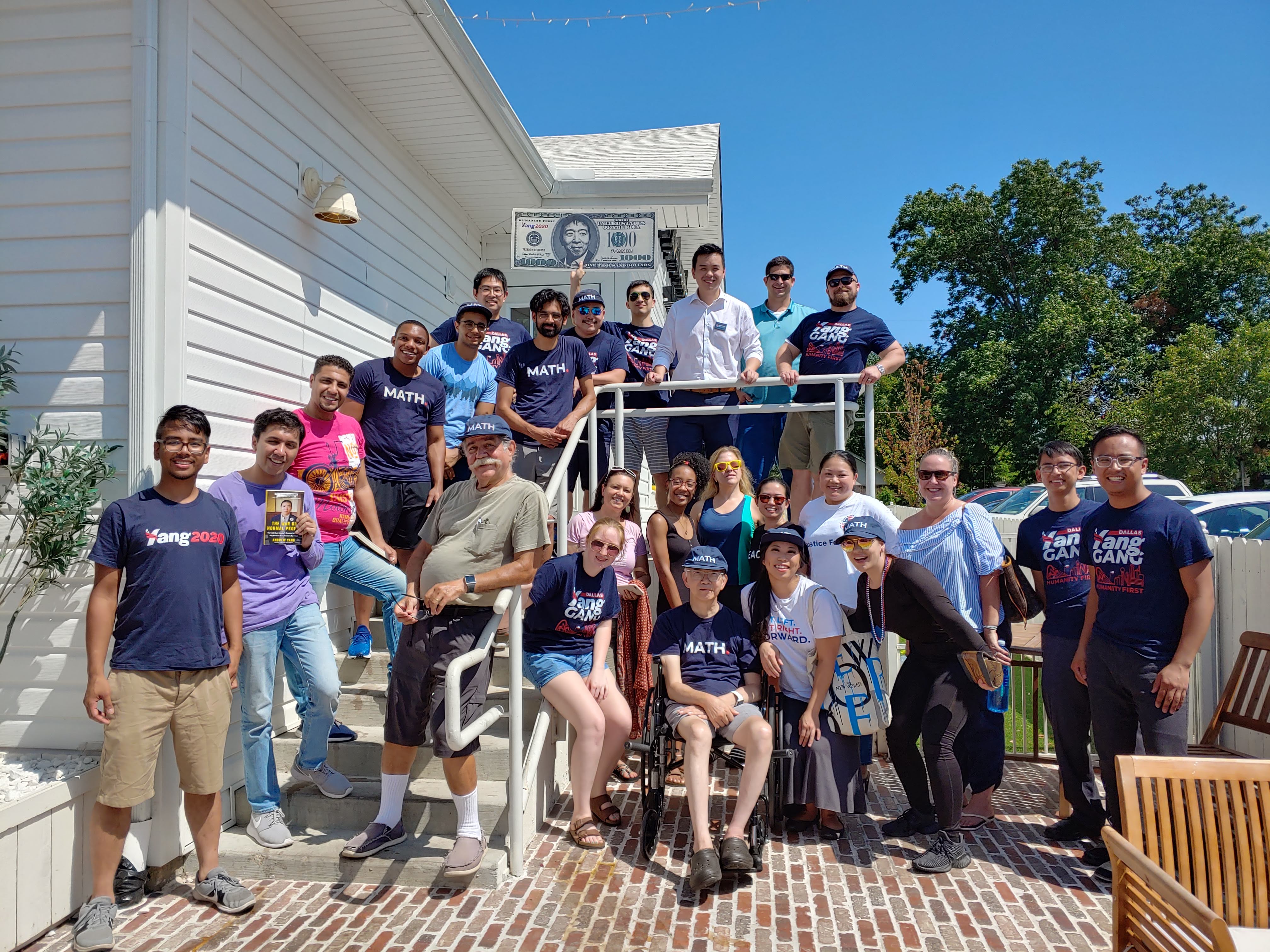 This was our biggest bump in attendance ever. We usually have between 7-12 people join our social any given Saturday morning. This past week, however, the national Yang2020 campaign helped us find more people in the DFW area who were interested in supporting the campaign.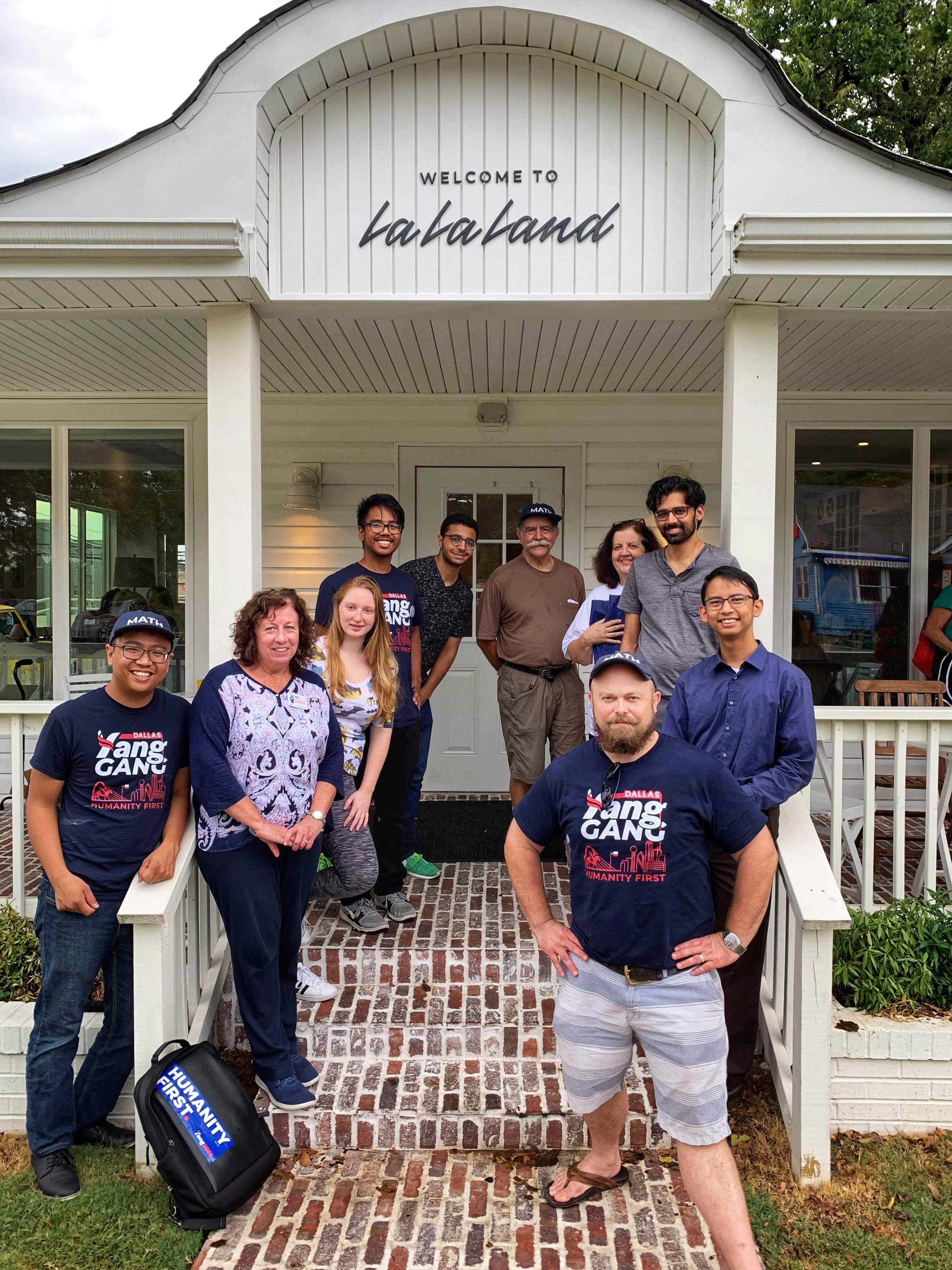 Over 26 people joined us at La La Land Kind cafe on Saturday, August 10th. The topic for discussion was "What are the basics of Universal Basic Income?" The official start time for our social is 10:00am, but we usually give time for people to trickle-in. Nonetheless, this time around we had plenty of people arrive early, so by the time ten o'clock rolled around we already had a decent showing.
We began our discussion with the definition of Universal Basic Income; this was important because with hundreds of articles on the Internet about previous basic income experiments, it's necessary to know what all these experiments have in common. It also helps debunk some claims that UBI "failed" in certain countries. We then moved on to conversing in depth the three key motivators for the Freedom Dividend:
Job loss due to technology, automation, and artificial intelligence.
Poverty.
Undervalued work: work valued by society but not by the market.
We spent a lot of time discussing who would receive the Freedom Dividend, and how much a factor existing welfare programs would play in whether or not people would benefit from opting-in. We ended our discussion by asking the room how they would spend their Freedom Dividend. You can view our slide deck for this conversation on Google Slides. You are also welcome to use our slides to host your own discussion on Universal Basic Income. If you do please let us know how it went!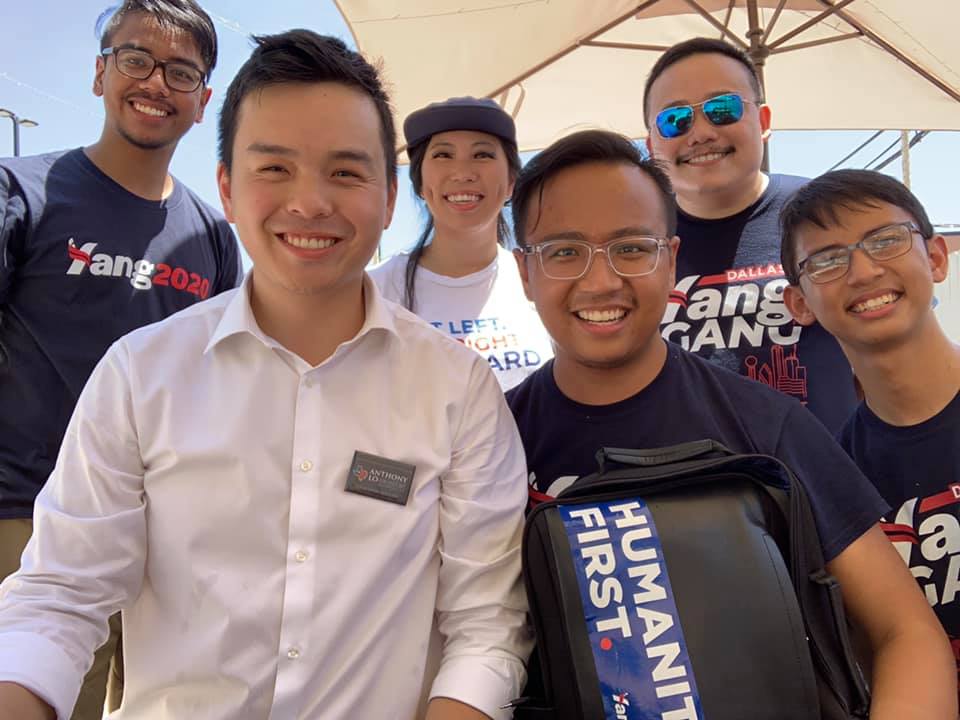 In addition to all the new people who joined us, we had three notable guests. Anthony Lo, who is running to represent Texas House District 67, was our guest speaker. He gave us his pitch on why he's running and why he would make a good representative for Allen, Plano, and Richardson. Although his presence doesn't equate to an official endorsement between the Yang Gang and Lo, it was a great experience for everyone to hear him make his case. It also broadened the horizons of many members of our Yang Gang who previously did not pay attention to local races; hearing Anthony speak made them curious about who else is running to represent them, something many never gave much thought to do. So even for the people who can't vote for Lo because they don't live in his district, his visit brought tremendous value and for that we are grateful he came.
We were also visited by Irena Fischer-Hwang, a reporter from the Dallas Morning News. She came to interview members of the Dallas Yang Gang, particularly the Asian-Americans and other people of color who make up our group. She stayed after our discussion to talk with many members of our group. She also gets credit for being the person to take our gorgeous group photo! We look forward to seeing her article in the next few weeks.
A big thank you to every single person who joined our coffee social for the first time. Remember we meet every Saturday 10am at La La Land Kind Cafe and we discuss a different Yang policy every week. We hope to see you there!
Read our Dallas Yang Gang welcome letter to learn how to get more involved. If you have any questions please email dallasforyang@gmail.com.
Humanity First,
Hexel Colorado