Andrew Yang can win the whole thing in 2020 and make it to the White House. It'll require extraordinary effort both on his part and on the Yang Gang across the nation. Login to DallasForYang.org and start knocking out tasks today.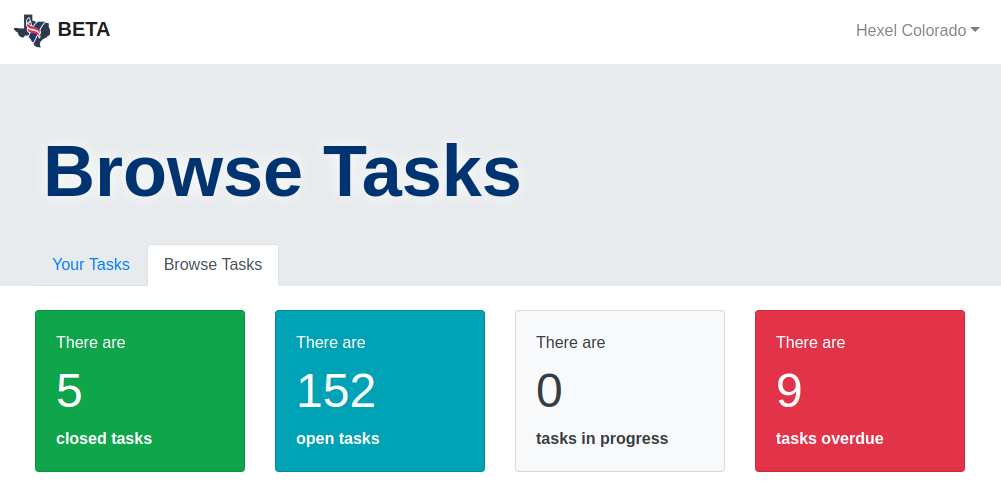 How much effort is required to put on a single event? If you've ever been a host before, you know there's a lot more to pull off a successful event than just picking a location and throwing an event page on Facebook. When the Dallas Yang Gang hosts an event, that requires updating at least seven different social media accounts, creating three custom graphics in varying dimensions, calling and texting reminders to all volunteers, reserving venue space, providing parking directions, preparing materials for the event activity, and so much more.
Long story short, there's a lot that needs to get done at any given point in time.
The good news is each of these tasks individually aren't hard. It might take only a few minutes to text reminders, or a few seconds to publish an event on Facebook. It's the accumulation of tasks that makes things overwhelming. That's where you come in. And by you, I mean all of you. We all know Andrew Yang has an uphill battle to win the Democratic Party nomination. It's indeed very possible (otherwise what are we even doing here?), but extraordinary results require extraordinary effort. This means doing things that have never been done before, and never letting up the pressure. This level of work is more than anyone person can bear. But if we work together, what would be an extraordinary effort by one person turns into an ordinary effort by many.
As of this writing, there are 11 teams and 152 open tasks. The teams with tasks are:
Graphics Team: 19 open tasks
Social Media Outreach: 55 open tasks
Coffee Social Team: 4 open tasks
Club Outreach Team: 60 open tasks
Celebrity Outreach Team: 11 open tasks
There are a few teams that have not yet received tasks, but will very soon:
Viral Video Team
Volunteer Outreach Team
Presidential Proxy Debate Team
UBI Public Forum Planning Team
Phone Banking Team
At the time of this writing, 13 tasks are due today or are overdue, so the sooner people get on the website and start closing tasks, the better. You can get started today by signing up as a volunteer right now. As soon as you're signed in, you can choose which teams to join and immediately receive tasks.
This website is a brand new system that's still in beta (custom-made by yours truly), so please be patient if any bugs arise. Send an email to dallasforyang@gmail.com if you have any questions, run in issues, or have suggestions.
We're still very early in the race. But the sooner we learn to work as a team, the better equipped we'll be to beat the competition. Hopefully, by the time you read this article, the number of open tasks will have gone down. But if you want to see Andrew Yang win the White House, you know what to do.
Let's secure the bag together.
Humanity First,
Hexel Colorado
North Texas YGRO